5 STEPS TO UNLEASHING YOUR INNER GODDESS THIS SUMMER
Last month I had the honor of working with an awesome brand that I personally follow and love! That brand is called Mystic Tribe. What I love about Mystic Tribe is that the brand caters to the freedom of self and exploration of your higher-self, tuning into the real of you! They have everything from cool tees to swimsuits in their stock and let me tell you they don't disappoint at all. Not only do they have an amazing apparel collection but their blog and Instagram is full of insight you don't want to miss! The entire brand is fun, forward and in-tune to you!
GODDESS SQUAD Swimsuit/Bodysuit
In working with the brand and creator Kaerhart, who is such a beautiful soul, I took loads of pictures in an amazing baby pink GODDESS SQUAD printed swimsuit/bodysuit that inspired the article I wrote for them as well. The article 5 STEPS TO UNLEASHING YOUR INNER GODDESS was a thought process that had been collecting in my thoughts for a while. The steps, the lifestyle I mention in the article are the keys of action I strive for on a daily basis.
WANNA KNOW MY 5 STEPS TO UNLEASHING YOUR GODDESS?!?
Well first let me say this: This blog post may at face value look like a list, but if you look a bit deeper you will see that it's really a mirror! The real key to unleashing your inner goddess is reflection and to truly see yourself.
Do You See What I See?
It can be difficult to see the beauty and greatness within ourselves. Especially in today's world, where we can be surrounded by the "highlight reels" of others on social media, instead of reality. We tend to forget that the pictures we scroll through everyday are not always real moments, but staged behaviors.
Because of this, seeing ourselves for who we really are has become more difficult than ever. Sometimes we are lucky enough to have a few people around us that truly see us for who we really are (flaws and all). Yet somehow, there is always a part of us that lingers in disbelief of our greatness, even when it is pointed out by another.
So, the question is, do you see what I see? Grab your "mirrors", let go, and I will tell you exactly what I see: I see the goddess in you and here is how you can too!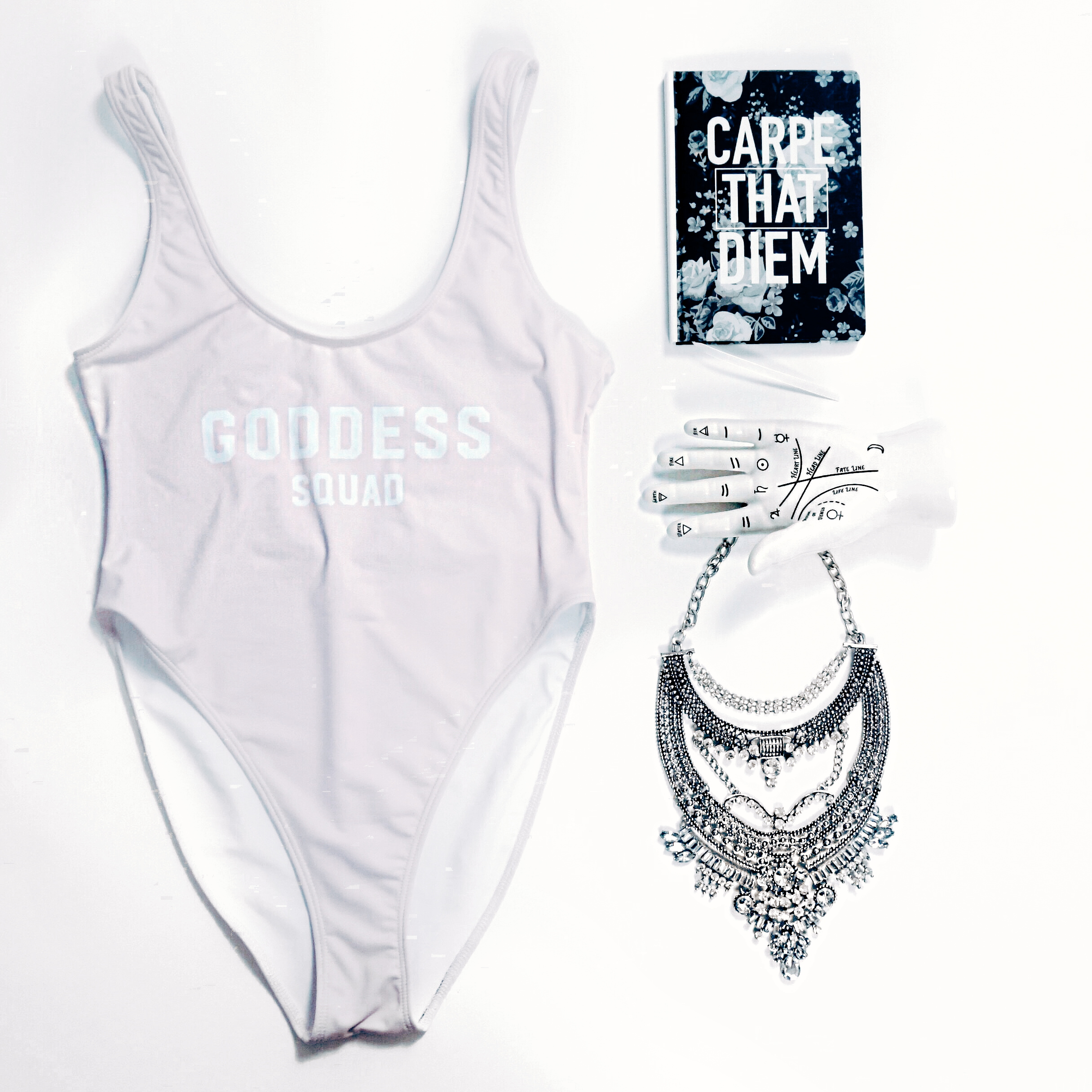 "If nothing else...take care of you.
5 Steps to Unleashing Your Inner Goddess

Step 1: It is first important to accept that it is your flaws that make you great. If we didn't have flaws we would have nothing to gain, nothing to work for, towards and/or create. There will always be a time and space where we don't know or understand, and lack clarity… But that my dear goddess, is the beauty of life. We should live in those moments of unknowing and uncertainty! When you dive head first into the world of exploring and learning you gain understanding, knowing, and clarity. The key here is to embrace your "flaws" as a positive. So we can use unknowing and uncertainty as a chance to grow.
Step 2: Get out of your head, let go and flow! Most of the time, we are so caught up in our own minds....to read more check out the full article over at Mystic Tribe here!
UNTIL NEXT TIME,
KOVEN